Classic Client Targeting System
<!–– 1941 ––>

I am experiencing two new issues with the classic client targeting macro.

First issue is that even when surrounded by hostile mobs doing damage to me I get the message "there are no hostiles on screen to target". I would say that my macro works @ 80% of the time, but 20% I receive the no hostiles message.

Second issue is that Rising Colossus, Energy Vortex, and other non-hostile mobiles seem to be pulling up as a hostile when they are clearly not hostile to me.

Classic Client macro is very simple:

Action:

Box 1: Select nearest Box 2: Hostile

Clearly this hart is not hostile to me (it is full life and walking away).
Multiple hostiles on the screen and taking damage (indicated by the yellow damage numbers coming off my character and the lightning bolt hitting me) yet I get the message no hostiles to select (3rd message line from the bottom).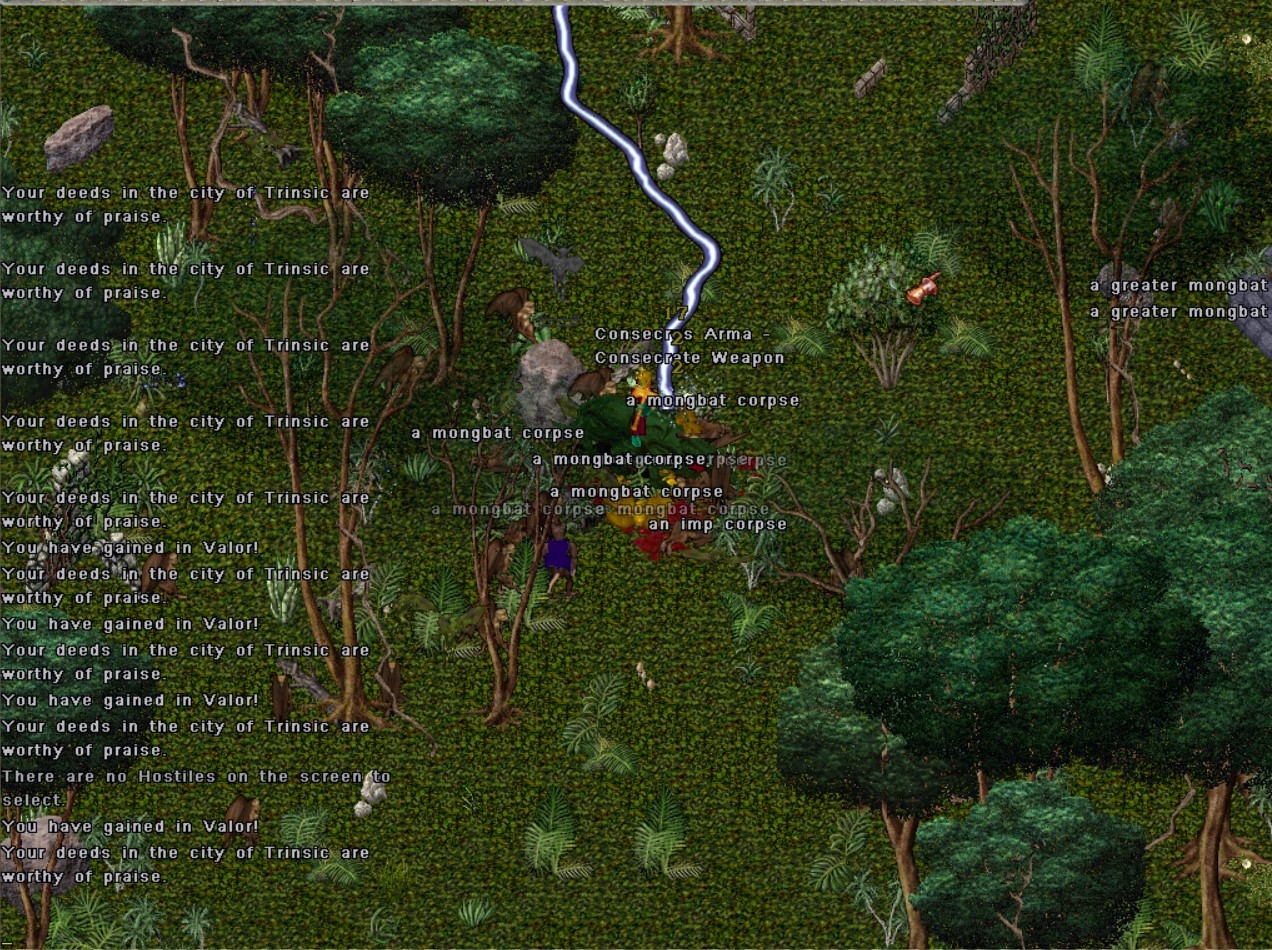 @Kyronix
@Bleak&nbsp
;
Targeting systems are pretty core to any games functionality and this issue should be addressed.
Thanks.