I reworked my sampire suit - New Swing Speed eppaullettes
<!–– 1941 ––>
Smoot
<!–– closing ID=FDP or NOFDP 2001 ––>
Posts: 375
I can get a little excited excited when it comes to gear, so if stats arent your thing PLS DISREGARD

This new item is a massive change for sampires (or any warrior build)
Essentially, they allowed me to remove the need for SSI on 1 jewel, which provides a ton more options for that slot, and also remove 1 more stamina piece of armor.
This is a pretty big deal.
I make my sampire suits a little different than most people, having more swing speed on the suit allows for less overall stamina.
I only need to maintain 120 stam to keep at 1.25 speed with double axe, 90 stam for bladed staff. especially in plate, this is a very good sized stam buffer for taking damage.
i also like to keep open foot slot for easy use of arcane boots, or luck sandals.
also gives me the option to add in about 30 skill points if i need / want to (different jewels than pictured)
I did lose 1 dci, but can compensate for that with anon's boots if i want to. ill happilly take the extra regens for when things get rough.
no antique jewels (but some very nice artifact prized ones)
OLD SUIT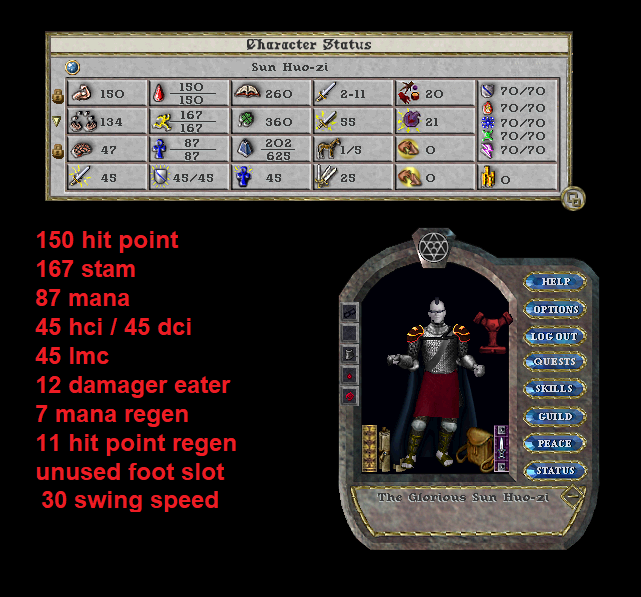 NEW SUIT