How to do extended red carpet?
<!–– 1941 ––>
Kitiara
<!–– closing ID=FDP or NOFDP 2001 ––>
Posts: 60
Hi all,
I'm building a battle chicken fight arena, using the glorious OT arena from back in the day as inspiration. I cannot figure out how to get the extended red carpet (circled here)!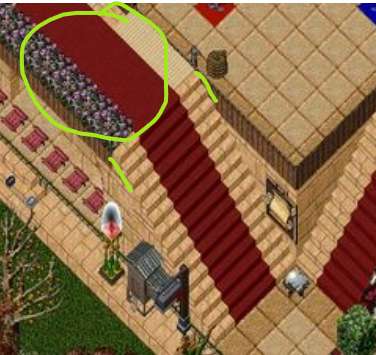 The main stairs are interior staircases, and I realized there were 3 extra stairs - I'm guessing made by breaking a second interior staircase to leave just the first 3 stairs. I got that far in my design. But how is the extended flooring done? I can't find any floor tiles that are red. Are they raised gozas? Carpet tiles? Same with the flooring to the right of the extended red carpet. It perfectly matches a floor tile in the house customization tool, but it appears raised as well.
Any ideas?
Thanks!