Are the Unfinished Table Legs from Ice supposed to do anything?
<!–– 1941 ––>
Pawain
<!–– closing ID=FDP or NOFDP 2001 ––>
Posts: 6,566
Other than bring up an aha text block. The thief names seem to be the same.
@Kyronix&nbsp
;
@Bleak&nbsp
;
@Misk&nbsp
;
Since we did not see any of the items before release, are these supposed to make a sound?
Are they going to be used later? Are we getting a complementary deco table top later?
For 50 points they are over priced if they are not used later or do nothing.
They look just like the Table Legs from shipwrecks.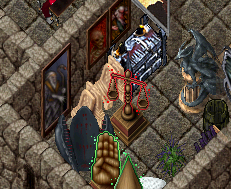 You can't tell them apart without cursering over them.
Would be nice to know if these are just quiet deco or they will be used later. Sawing sound would have been nice.
Many would rather have 10 small hedges than this if they are just deco.
Thanks.