Thus ends this BUG report
<!–– 1941 ––>

We had a EM event on Napa tonight, You know one of those normal one where Death robes are pass out. Pets die, pets get res, all seem to be normal till just at the very end. The Boss, as we were trying to escape from the dungeon, greeting us before we could get away. Of course a super amount of lag right then, I lose connection came back dead with message my pet cannot join me.

So I get res, and call for my pet, no where to be seen, he must have been in the powder room as he was no where around where I had died. The pet ball would not work here either, EM dungeon. So I had to log out log back to get the pet back. As soon as he appears I try to res. This is where it gets really strange. I get a message I "must wait"???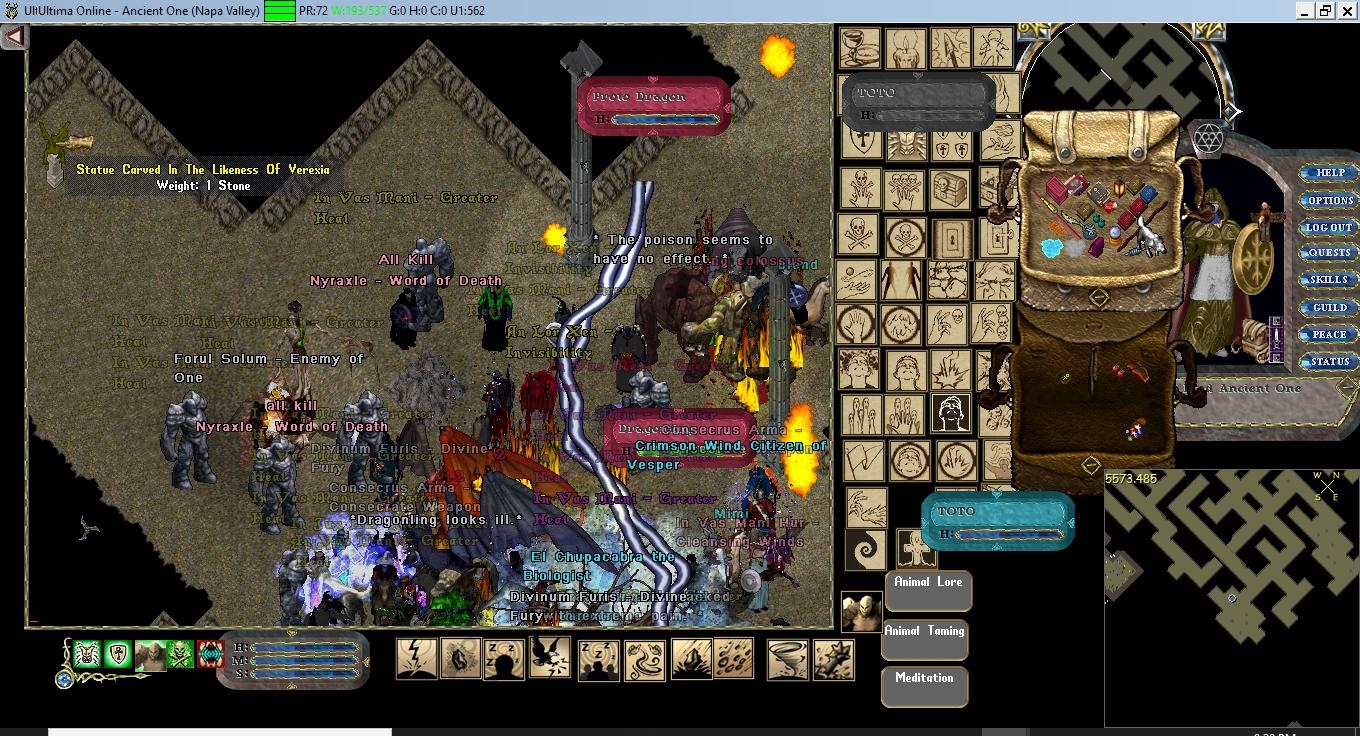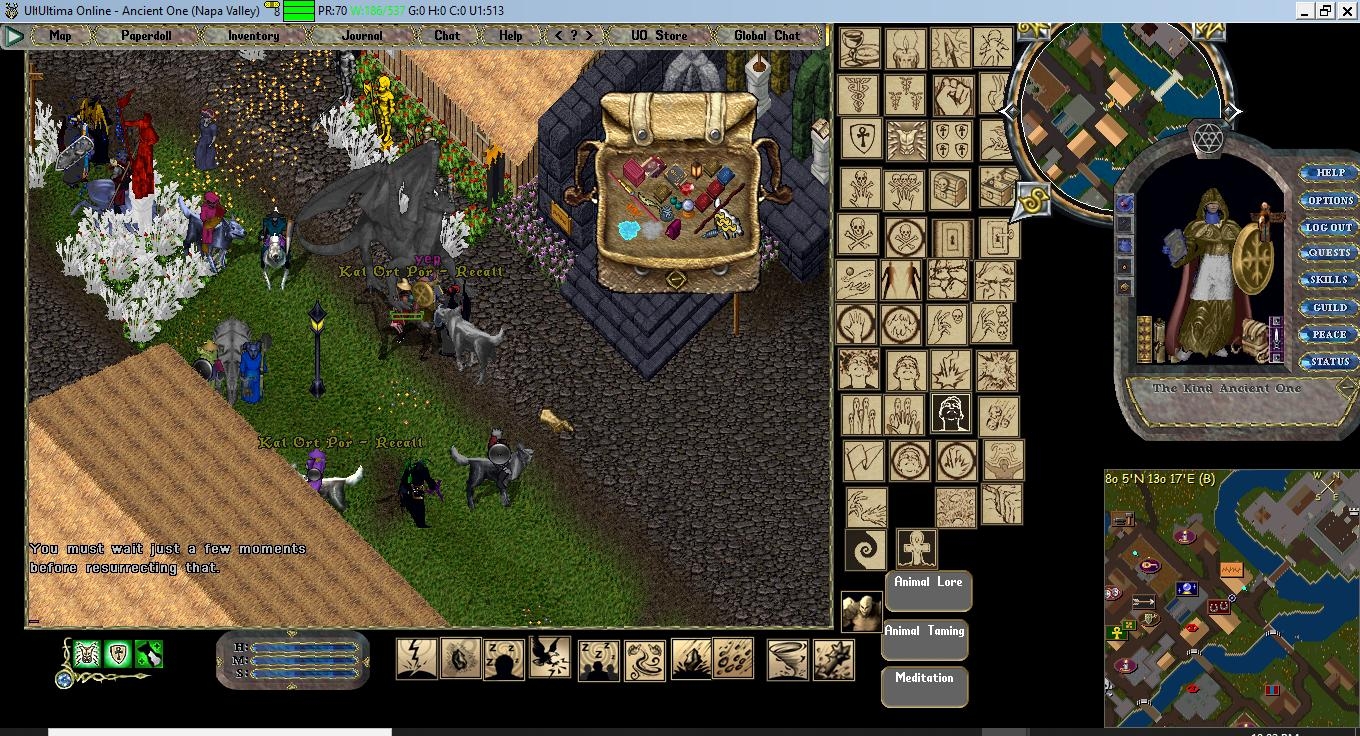 I got that message again in Trammel, in Malas, and in Toko islands, finally someone says to go to the brit moongate Fel side stay in the guard zone and try there. Well wonders will never be the same, it works, I res my pet, after a four facet tour. Thus end this BUG report.
Remove Trap = Bad News
for
Treasure Hunters
Drakelord#5598