A Pirates Life Hints and tactics.
<!–– 1941 ––>
Pawain
<!–– closing ID=FDP or NOFDP 2001 ––>
Posts: 6,321
First! All of this is more fun and easier with a group!
No one can steal your Beacon! Each player who hits with one cannonball gets a drop.
It does not matter who was there first, you should play nice and you all get rewarded!
If you have not been getting Cargo to turn in to the Maritime Black Market Merchant then you do not have Doubloons to buy items from the Maritime Black market.
How do you get Cargo to turn in for Doubloons? They come from certain areas in the High Seas.
In those areas are Sea Monsters, Pirate ships, Merchant Ships, and beacons.
Killing Sea Monsters, Pirates, or Orcs will give you a chance for lesser Cargo to drop in your pack.
Looting Pirate Ships and Merchant Ships will yield lesser cargo from their Containers and Holds.
The Highest level cargo is Mythic. It comes from doing enough damage to a Beacon. It is worth 10x more Doubloons than the next highest Cargo.
How do I maximize getting Cargo?
Scuttling Ships:
Ships have Cargo and you also get another benefit if they have a Dread Pirate.
You can capture the Dread Pirate by getting the Professional Bounty Hunter Quest from The Officer NPC at Tokuno Dock or The Sea Emporium. A Pole that binds the Pirate will be installed on your ship, so you must have a ship nearby. You can not Dry Dock your ship while on the quest. You get a Rope that you use to bind the Pirate when their HP is very low. Then sail back to the Dock and Turn in the Pirate by dbl clking the Officer. You do not have to capture a specific Dread Pirate. You receive a part of an Orc Ship (8 total) or one of two exotic cannon ammunition.(they do the same damage as regular cannonballs.
Or you can choose to kill the Dread Pirates, you do not need a quest, you will get a death certificate.
All Party members will get one and they give you 10k gold when you turn them in to the afor mentioned Officer. That Gold is split between party members or damagers.
How Do I Scuttle the Ships?
You have to shoot them with cannon fire. It takes 11 hits to scuttle the Pirate Ships. You can either shoot one shot at a time or use other players or use the "Fire Port(or Starboard) Broadside" command to shoot those three cannons at once.
Once the ship is scuttled you can board it. Look in all the containers and hold. Take the Cargo and Iron ingots. Also look in the Hold! It has 12 to 22 of each cannon Resource. Take the Refinements from the hold also. You can also take the other resources, you will need a Beetle if you are resource gathering, especially from Merchant ships.
How do I kill or Damage the Dread Pirate?
Dread Pirates have a lot of HP. If you use an Archer or thrower it could take a long time.
Dread Pirates Do little damage to pets and a Trained pet can kill them pretty quick. I use two pets when alone. An AI/RC Giant Beetle and any other trained pet. I finish about the same time I am done looting and reloading. They have no slayer.
Plunderbeacons are where the Mythic cargo comes from!
Each player that does enough damage will get a Mythic cargo drop into your pack.
That was supposed to be a short intro, but it was not...
Hints and Tips:

Repair cannons often, They will explode and you lose all the items inside.
Bard song Inspire will do more cannon and other damage to Beacons.
Evil Omen will do more damage to beacons on the next hit, no matter who hits.(so don't use w/ archers)
Beacons are weak to fire damage. Spamming Flame Strike will do enough damage to get Cargo.
EoO and Consecrate works but not AI.
Beacons should be a group effort! Each person who hits with a cannon should get a drop.
An Archer or Thrower will get a drop if they start half way thru or more.
You do not have to be in a party.
Get into groups! Each person takes their ship to a different area and first hunts for beacons. When a beacon is found, call out and gate them to your ship. Take turns shooting if it is a large group.
When you cant find more beacons you kill Ships to make beacons spawn.
When I hunt alone or in a group I have one toon that steers and shoots the Cannon and two Archers.
Some of the orc crew has 50+ arrows on their body.
To work with the 300k Cap:
Turn in all non Mythic Cargo. Save the Mythic to turn in as needed.
Where are the beacons?
In Tram or Fel they are off the Jhelom coast or by the Sea market. I don't use that area.
In Tokuno I marked a map. Its from this atlas:
https://uo.com/wiki/ultima-online-wiki/world/facet-maps/
Here is a Tokuno map that shows where Beacons and Ships are located: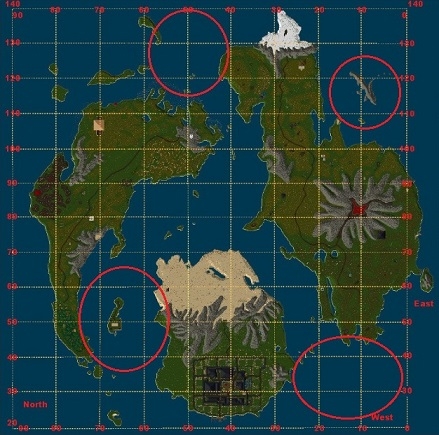 And tilted to match CC map.
Some other resources:
Ship Guide:
https://uo.com/wiki/ultima-online-wiki/gameplay/ships-guide/
Beacons came out with Rising Tide:
Here is the info about that which goes into more specific detail: And is up to date on rewards.
https://www.uo-cah.com/pub-104/rising-tide-guide
A video on how to kill Beacons:
https://www.uo-cah.com/pub-104/rising-tide-guide#plunderbeacons
A Pirates Life is New items in the Black Market. If you do not like it fine. Its getting warm, go outside.
Or Take this advice:
So... what is your issue?

Play? Don't play?

Play your stupid tablet games anyone plays? (like Fo****te, the game as stupid as anyone has nowadays?)





Sure. Pay or don't pay. It is really getting on my nerves.



It is your own decisions to play or not to.




Where's the issue?




It is your free decision, don't complain if you can't decide.