Mysterious Statue (from pirate at Bucs Den)
<!–– 1941 ––>

Cinderella
<!–– closing ID=FDP or NOFDP 2001 ––>
Posts: 1,624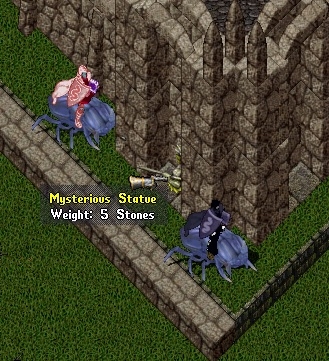 my husband was trying to place the mysterious statue in the empty space in his castle.
he missed that spot and it landed on the wall & fell through the floor.
It should have bounced back into his backpack, but instead it is sitting on the ground.
He can't pick it up or lock it down, because its not in his house.