City of Skara Brae / Corwyn Library Contest!
<!–– 1941 ––>

Jepeth
<!–– closing ID=FDP or NOFDP 2001 ––>
Posts: 465
*You see a message from Governor of Skara Brae Reeves Quick posted on the tavern wall*
"Hello, hello my dear Skara Braen citizens! I, your Governor, have a little favor to ask you. Now don't ignore this cause it could be profitable to the both of us! I'm trying to drum up a little information that has so far alluded me. Information is worth its weight in gold, after all, which is why all the really best, expensive books are heavy.
Normally I'd just find this sort of thing out myself. But Reeves, I told myself, why spend hours in that dusty library? It's run by that even dustier mage who hates you! Why spend the time looking through his precious books when you can just dangle a little gold at the good people of 'Brae and have them look for you?
That's a great I idea, I told myself! Let's do that!
So here's the contest. Somewhere in the 400-odd books in that library is the SPECIFIC answer to this question:
"What did the fellow in Skara Brae claim to be?"
That's it! Find that information and you win!
Because
whatever
he is will help me find- you know what, just ignore I wrote that.
I'm such a generous Governor that I* will reward
1 million gold
to whomever finds it out first! AND I'm going to reward 500k gold to a person picked randomly from the other entries, just so everyone has a fair chance! Let it not be said Governor Reeves Quick isn't fair and even handed! (That business in Delucia is entirely overblown.)
But there's two parts to making your entry for the contest!!
First you must drop a book in the library mailbox with your name, the answer to the question, and what book you found it in!




Second you must post that you have submitted your entry to the mailbox on this bulletin board!



That's it! Find the information and do those two steps and you could be on your way to riches!*
There's something like 430ish books in the library and I hear that this information could be in any of them. ANY book that is available to view in the library could have it. But I have it on good authority that the answer is in one book alone! Only the shelves that
look
like they have books in them actually have books to read, too.
The contest will run starting today from January 16th to January 31st!
The Corwyn Library is here at 56 25 S, 33 40 W in Felucca. Leave your belongings at home (Felucca is a rough neighborhood, I should know! [Actually, just ignore I wrote that])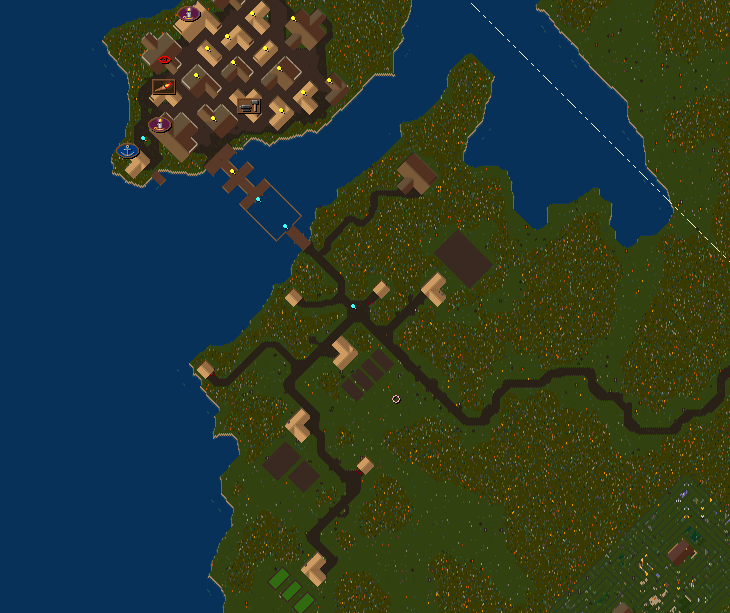 Good luck!!
*Riches generously donated by the City of Skara Brae, not riches generously donated by Reeves Quick."
*You finish reading the exceptionally long message posted on the tavern wall, and wonder how he was able to fit so much on the single sheet of paper.*