Toad and the Talking Tree
<!–– 1941 ––>

I used to have a little thread, that I posted on the forums of the guild I belong to, but unfortunately the thread didn't survive the migration to new forums, all except for the title post, "Toad and the Talking Tree." So, I decided to create a new

TTT

thread there and maybe cross post it here, since it is involved (and involves) the little adventures of my characters both in the past and as an on-going thing now.

-- Ivy the Mage (

United We Fight

, Atlantic)

Toad and the Talking Tree (circa 2014)



Once upon a time (yesterday) someone (Dragging Canoe) suggested that the new library should have UWF Township books again. Since Ivy was pretty much done studying for her upcoming Applied Necrotoxicology via Vector Calculus Fishing final exam, she felt confident enough to send Toad out to update said books.

So Toad went off on a Kal Ort Por to the guild house where he found the old UWF Township books. They were a little out of date.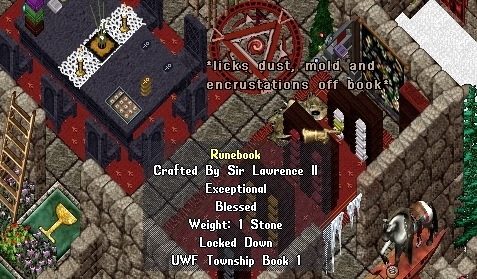 Toad decided to go for a hop around town. He'd never actually done that. Always he hoppity-kal-ort-por-hopped whenever he needed to get anywhere. There were many sights to see in the township. Toad really loved some of the houses.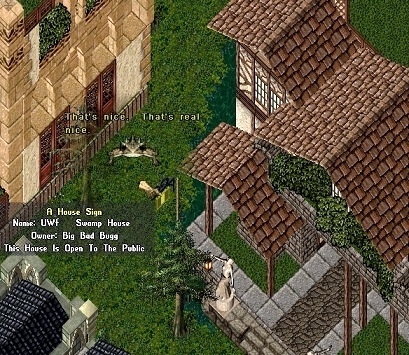 Others seemed like perhaps they could use a little work....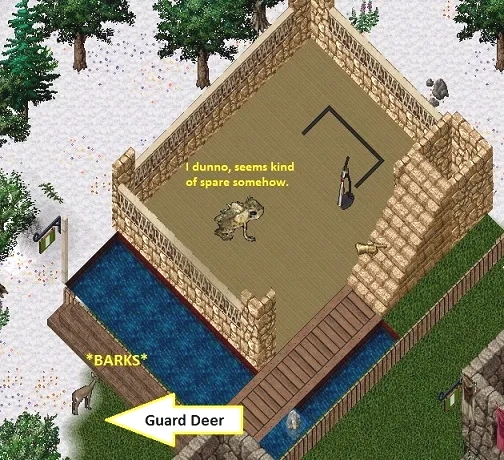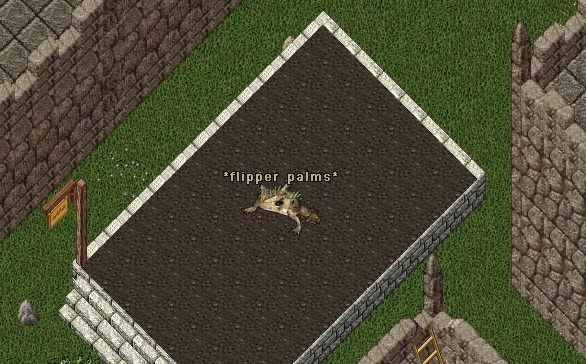 Toad learned that as an 'amphibian about town' it wasn't all fun and games when he ran into the
Trinsic Swamp Lizardperson Homeowners and Tenants Association
. He made the mistake of refusing their pamphlets. It was a mistake you only get to make once.
Fortunately
United We Fight
is a big guild and a friend is never far away....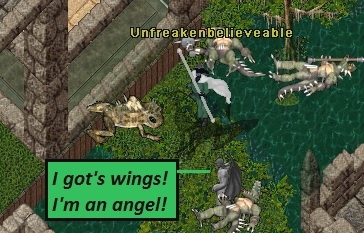 With the lizardmen sorted out Toad got back on his township walkabout/quest/exploration. What did he run into (as I'm sure you by now guessed) but a talking banana tree.
They talked of many things and Toad lost all track of time.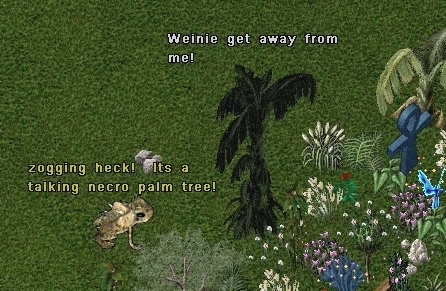 Toad got himself slightly turned around ...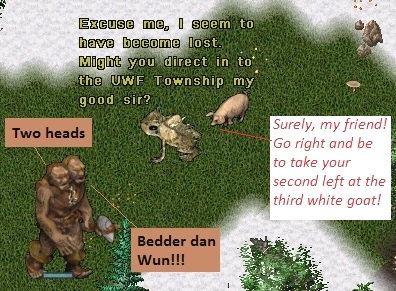 After a few more rather unfortunate albeit mostly painful misadventures ...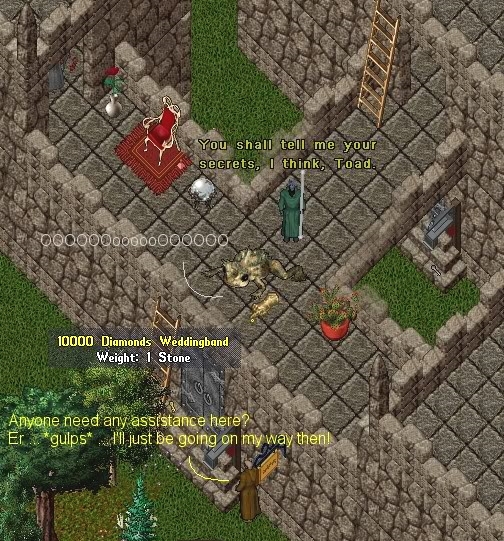 Toad, after many more trials and tribulations and small victories too numerous to document here, finally found his way back to the Library where there was much pre-circa-2014-grand-reopening-based celebration complete with actual rune books and the much anticipated second floor Toad's Tavern, decorated by the fabulous yet magnificent UWF interior decoratrices, Hill People and Belladona!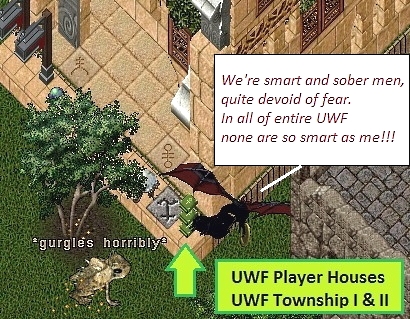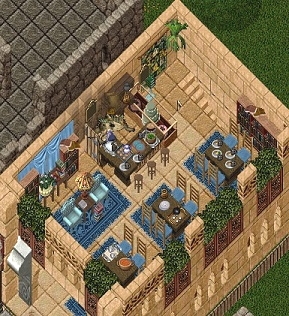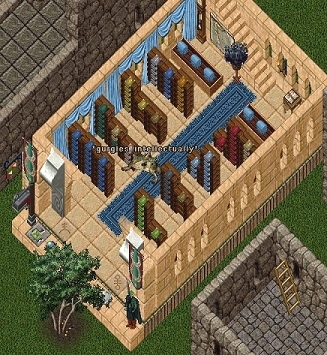 And they lived happily ever after ... until the next update.
Cheers,
Ivy the Mage
2 October 2020


Tagged: