A question about EC settings, please
<!–– 1941 ––>
Tanager
<!–– closing ID=FDP or NOFDP 2001 ––>
Posts: 634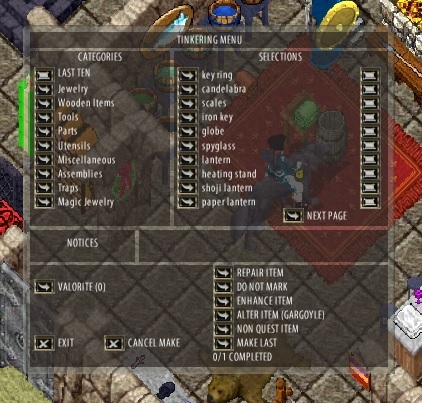 This see-thru business started today. I didn't change any settings, so I don't know how it happened but I have a REALLY hard time reading this. How can I change this back to a solid background?
Thanks.
EDIT: Just read patch notes...
*Resolved issue where gump transparency did not function properly in the EC
This needs a setting so it can be turned OFF, please. White on grey has always been an issue for me, but white on hazy grey with lots of random other colors under that will drive me insane.