Angelwood Warehouse Auction - Sunday 18 August 2019
<!–– 1941 ––>

Sunday 18th August 2019


Time: 1pm AEST





NON RESERVE AUCTION - ALL ITEMS START AT 1000 gps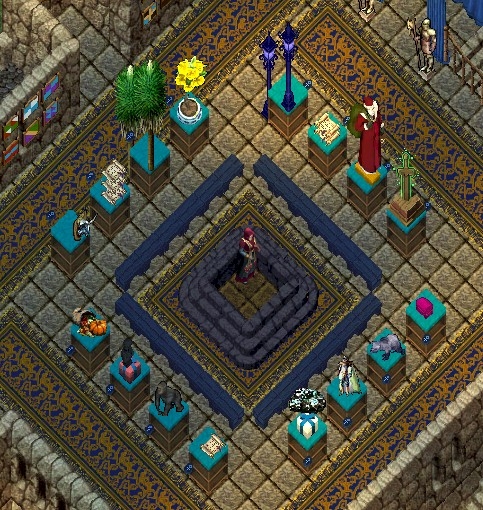 ITEM LIST
| | | |
| --- | --- | --- |
| Item | 1 | Lamp Posts Dyed Blue x 2 |
| Item | 2 | Display Case 3 tile x 2 (from ticket) |
| Item | 3 | Christmas Pack: Santa Statue, Sleigh, Tree, Fireflies x 2, Candle, Snowman, Snowball, Icicles x 2, Gingerbread House, Reindeer, Mistletoe and Wreath |
| Item | 4 | Artisan Festival Sword Sculpture |
| Item | 5 | Snowglobes 2005 - Full Set 16 globes |
| Item | 6 | Stuffy Bear - hue 506 Blue |
| Item | 7 | Meer Eternal - Dangerous Creature Replica |
| Item | 8 | Polished Meteorite Pack 5 pieces |
| Item | 9 | Mannequin Deed |
| Item | 10 | Gorilla -1st yr vet reward |
| Item | 11 | Obsidian Statue Pack - 5 statues: Gnomic Shaman, Masterful Chef, Squeamish Assassin, Singing Minstrel, Treacherous Scoundrel |
| Item | 12 | Horn of Plenty |
| Item | 13 | Mounted Dread Horn |
| Item | 14 | Table Pack: Ale Table, Buffet Table, Formal Dining Table |
| Item | 15 | Yuccas x 2 |
| Item | 16 | Europa Gold Potted Plant |
Mini Auction fully non reserve - all bids will start at 1000 gps.
This Auction is aimed at those returning or newer players, or vets who just want to have some fun and pick up the odd item they may not have. Come along and have a bit of fun!
Note: I have halved the amount of lots since the last auction so it should take only 1 hour or less!
For terms and conditions and location details see the A.W.E Forum on my signature.
Cheers

Cheers MissE
For more info about Angelwood Warehouse Events go to the
A.W.E Forum