Searchable Treasure Map Database
<!–– 1941 ––>
Khyro
<!–– closing ID=FDP or NOFDP 2001 ––>
Posts: 227
Hi Everyone,
We are pleased to release the Alpha version of our Searchable Treasure Map Database.
A lot has changed with the recent update to Treasure Maps, and we wanted to provide an easy way for you to determine what type of loot you can expect from a certain Treasure Map Package, or allow you to select a specific item you are interested in and be shown which Treasure Map Package you should target to try and acquire that item.
Special thanks to
@Violet
for spending countless hours doing Treasure Maps (I did help!~) to gather and enter data for this project.
There is some instructional information below on how the tool works, but if you would rather just jump right in, here is the link:
https://www.uo-cah.com/treasure-map-search
Disclaimer:

This is an Alpha release of this tool, and it is in no way complete. We normally don't release tools to our website until they are complete, but with the scope of this project and the need by players for this information, we have decided to release the tool to the public so you may use it as we are still working on it.
There may be items missing from the database still, or entries that are missing from certain Package/Fact combinations. While we can make general assumptions about where certain items
probably
are, we don't add the item to the database until we can confirm where that item actually comes from.
If you want to report any mistakes in the database, or missing items you'd like to see, you can PM myself or
@Violet
, or reply in this thread.
How It Works:

There are two ways to search for items. By Package Type or By Specific Item:
Search Package Type:

If you search by Package Type, you will get to choose your Treasure Map Package and Facet combination:

You will then get a list of all items that are known to appear in that Package/Facet combination, organized by Chest Level and Item Type: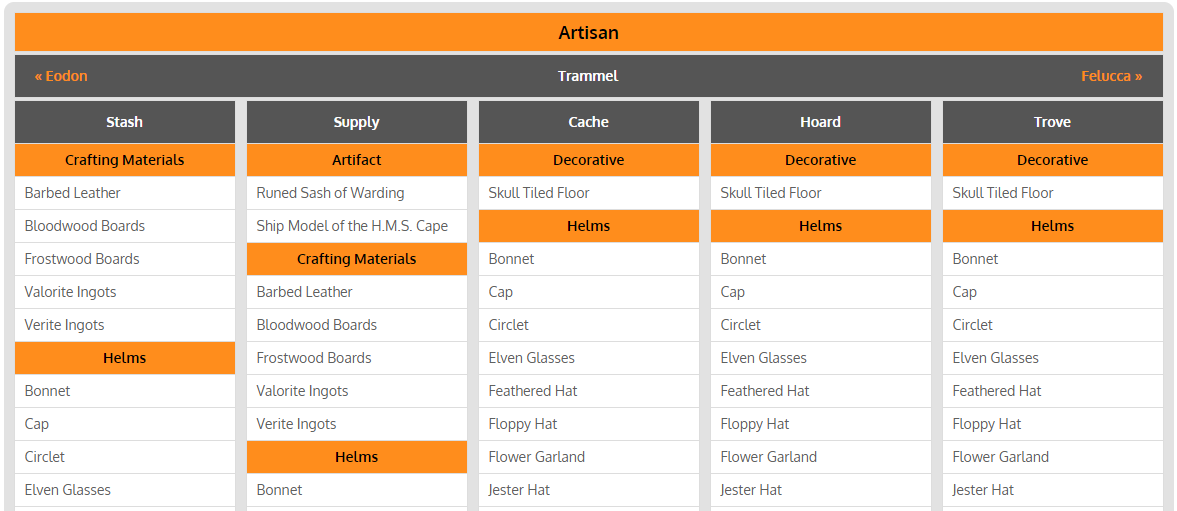 Clicking on an item in the list will take you to the Item Search results where you may find all the areas that items can drop from, as well as a picture and description of the item (
Note: Not all items have pictures or descriptions yet, it is a work in progress).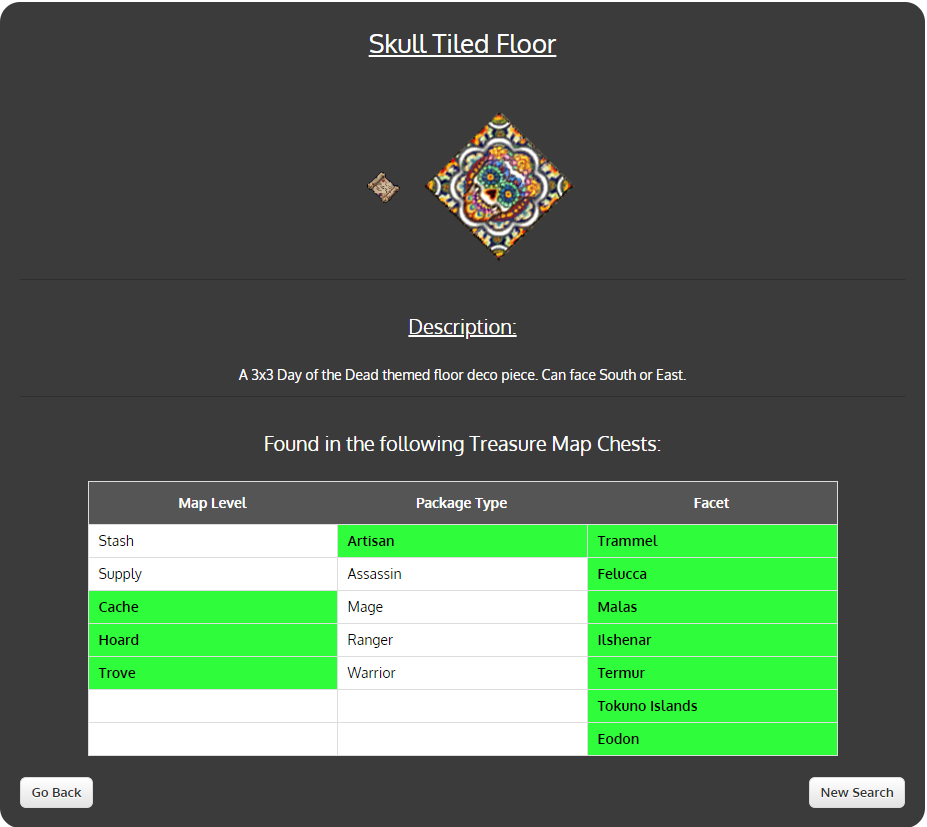 From here you can Go Back to the previous list, or start a New Search.
Search By Item:

If instead you are looking for a specific item and want to know which Treasure Map Package to target, you can use the Item Search. You will be presented with a (long) list of every item recorded to drop from Treasure Chests in Publish 105 (still a work in progress).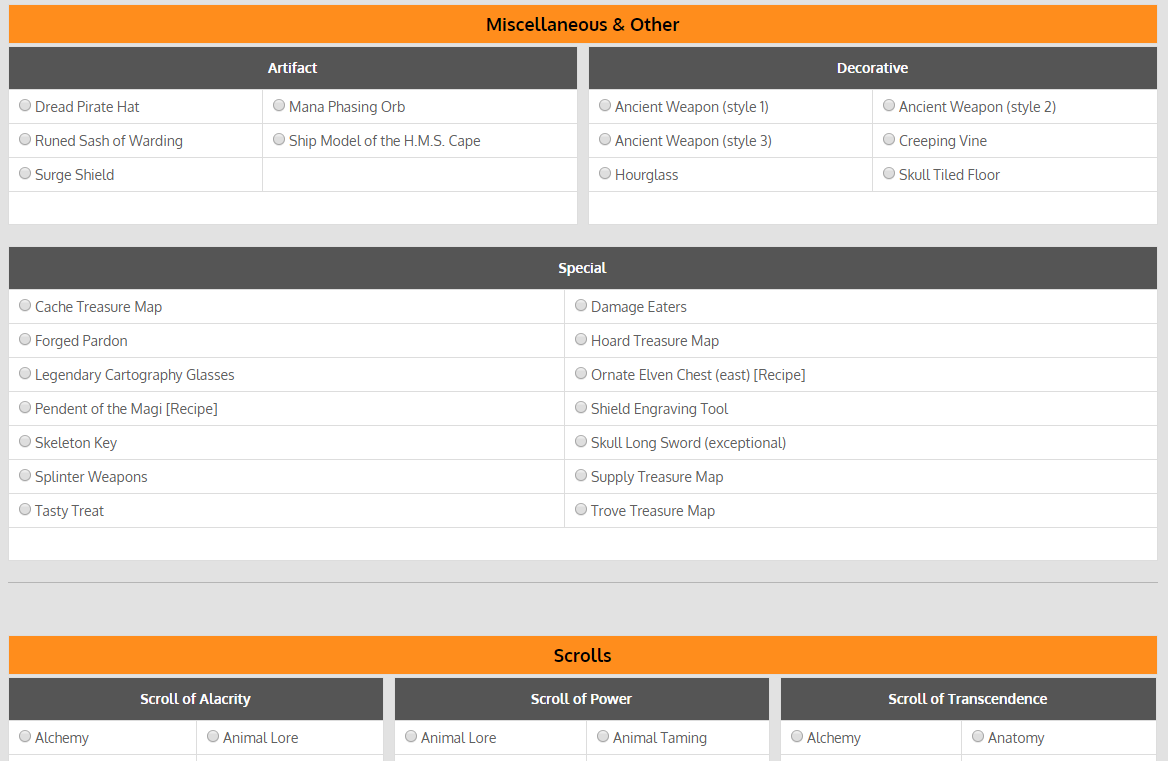 Click the button next to the item you wish to search and either
Press Enter
or scroll to the bottom of the list and press the
Search
button.
This will take you to the Item Details view where you can see where this item drops so you know which Treasure Map Package to target.
We chose to include specific items in most cases so you could fine tune what you are looking for. This does make the Search By Item list quite large. A trick to quickly find an item you want to search for is to use your Browser's built-in Search function (
Ctrl+F
) and start typing what you are looking for. This should jump you to that item on the page (if it exists) so you can quickly select it.
Again, this is a work in progess and we are continually adding new items as we confirm them, and adding images and descriptions to items as we have time.
Thank you.