Great Lakes Monthly Fishing Tournament
<!–– 1941 ––>
JenniferMarie
<!–– closing ID=FDP or NOFDP 2001 ––>
Posts: 250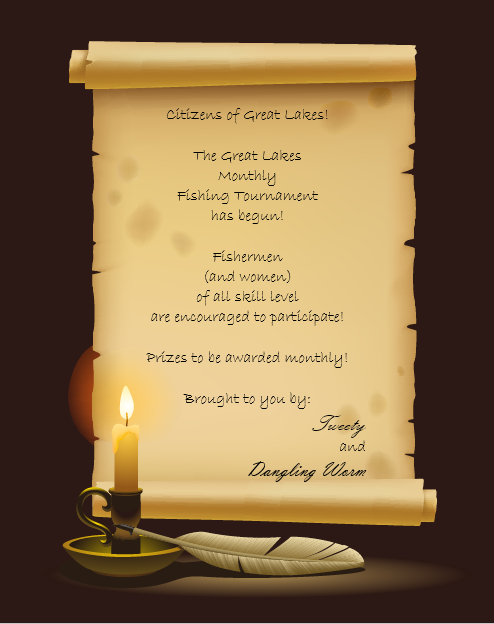 The Great Lakes Monthly Fishing Tournament has begun!

A brand new player-run event brought to Great Lakes by Lady Tweety and Lord Dangling Worm!

The rules are simple:

Each month, fishermen and women of any skill level are encouraged to get their boats ready to set sail and fish up one Rare or one Legendary fish!

(Inquiring Minds: the Rare Fish category also includes Lobsters and Crabs.)

Each month's tournament will begin on the first day of the month.
Participants can drop off their bounty in the mailboxes at the Fishing Tournament House northeast of Minoc - Trammel.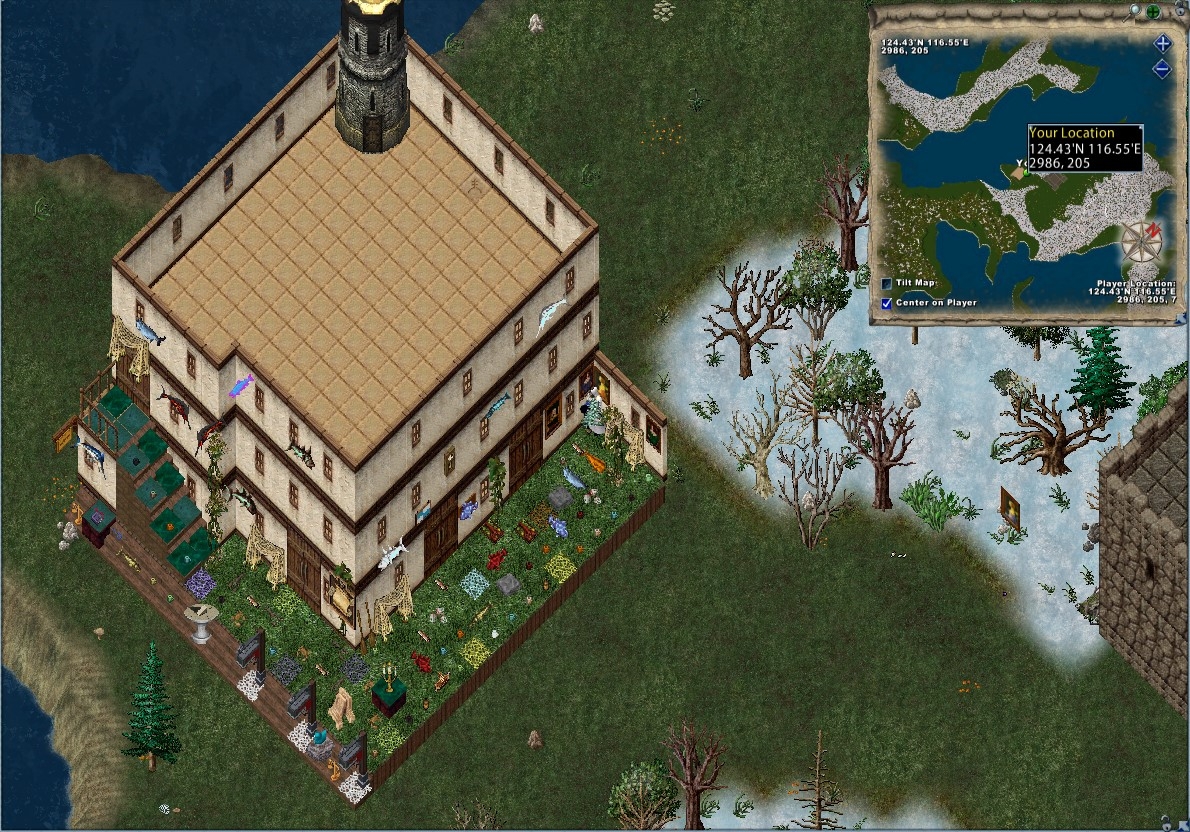 As the month progresses, the largest fish in each category will be put on display so participants can see what weight to beat.
The tournament will end on the penultimate day every month to give Lady Tweety and Lord Dangling Worm a chance to announce winners, award prizes, and share what Rare and Legendary fish will be the next month's goals.

(Penultimate is the next to last day, for those who don't want to dust off their dictionaries.)

Each month's winners will choose the target fish for the next month in their category.

Prizes are to be awarded monthly to the top two fish in each category -
to be provided by Lady Tweety.
(donations for prizes are welcome but not necessary)

Any questions can be private messaged to the poster of this announcement or directed to Lady Tweety or Lord Dangling Worm on Great Lakes.

Good Luck and Good Fishing!
January, 2019:

Rare Fish: Holy Mackerel

Legendary: Kingfish

~ Jennifer-Marie

"Insanity is a naturally occurring mutation; humanity has just managed to perfect it." -- JMK [[me]]

Tagged: