EM Event : 20 October : Treasure Hunt
<!–– 1941 ––>

EM Kincaid
<!–– closing ID=FDP or NOFDP 2001 ––>
Posts: 166
Event Moderator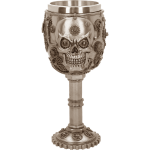 Once again, we will roam the lands of Siege, digging large holes, and leaving them for unsuspecting travellers to fall into!
Along the way, we will probably find some treasure chests, dig them up, and get slightly richer!
This event is open to everyone (as they all are!), but can be profitable for newcomers to Siege.
Any items not wanted by the end of the event will be donated to NEW, at least, until they complain that they are running out of storage!
You're also free to try to tame any of the monsters that pop out of the chests – frost dragons and the like. Just one suggestion – if you want a new pet, TELL people, or they'll probably try to kill it.
Tagged: