Unable To Post Guild Event On Crier
<!–– 1941 ––>

Issue


There appears to be an issue with the Guild section of the new Town Criers where you become unable to post new events after having posted several events prior. It's possible these events are not clearing correctly out of the database resulting in an inaccurate event count.




I am the only Warlord for our Guild and am responsible for managing Guild Event posts. I tried to post details for a new event we are running but am met with the message

:

"You have reached the maximum entry count. Please remove some and try again."



However, looking at the Guild section of the Town Crier, only 1 post exists and it is not from our guild. See screenshot below: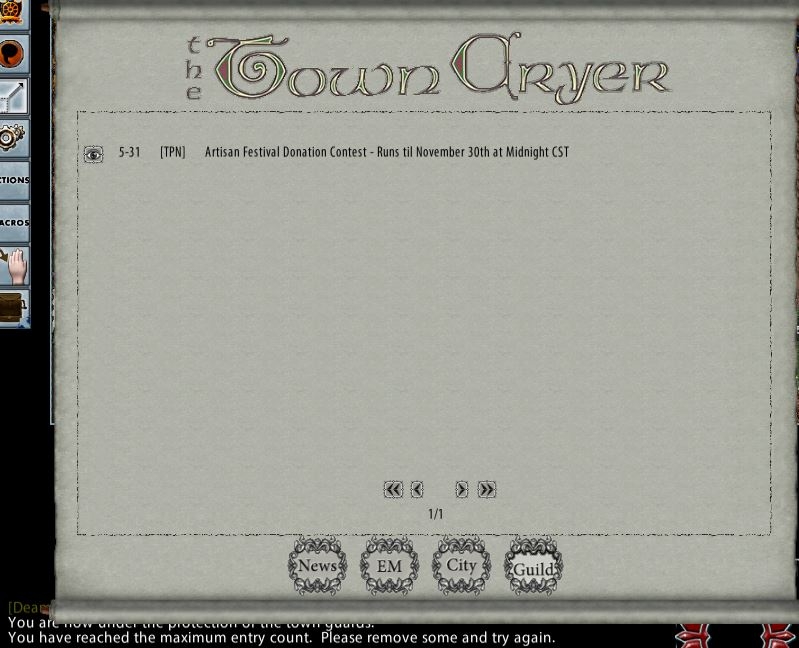 Our guild is
[Cah]
, and the only Guild event is from [TPN]. This is on the Chesapeake shard if that information is needed.
To my recollection, I have posted around 4-5 total events for our Guild, which I try to delete once they have expired. However, I have noticed often that the events will auto-remove themselves over time (maybe this is where the bug comes in?).
I do not have any set reproductions steps unfortunately, as this just occurred and would be difficult to try and reproduce without creating a new guild large enough to post on the crier.
@Kyronix
@Bleak
Thank you.