New bot scripter on Atlantic. Come say hi, give a page, email mesanna
<!–– 1941 ––>

username
<!–– closing ID=FDP or NOFDP 2001 ––>
Posts: 556
Running heartwood quests Atlantic trammel, come say hi to the fellow. Seems they've appropriated a forum member's username?
Make sure to send in a page:
Paperdoll, press help.
> Another player is harassing me
> Physical Harassment
> (enter someone is afk botting)
> Target involved players
> Complaint target -> target cursor -> click player bar
Ok.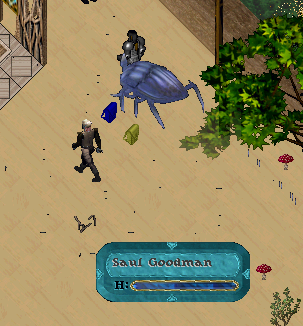 Surely you lads can hold down the fort while I'm working?
Definitely do
NOT
drop bagballs on/around them.
I will be slow to reply because I cannot log in/stay logged in to the forums. Just remember I'm always right before you reply to my posts.
Make this your signature if you are tired of Vendor Search being broken, over 3 years and counting.
Vendor search rendered useless after Publish 106 – Forsaken Foes on August 14, 2019.