Helpful CC Macros
<!–– 1941 ––>
Pawain
<!–– closing ID=FDP or NOFDP 2001 ––>
Posts: 7,772
Modified basic attack macro.
I use on Melee fighter. It Chooses Whirlwind Then picks the target and adds counter attack. Instead of Counter Attack I have Evasion on another melee warrior so I spam that over and over. You can put these is different order.
Works great to spam a special every hit.
This has been working great in Deceit. Out of hours of play it has only got me killed a few times when it decides to choose a mob not in your range. So, watch your toon fight and if he is just standing there pick a target in range. (ill put a pic at end.)

Archer Thrower version
. Mine is an Archer/Bard. this works great on individual targets. In Deceit the mob is usually dead before you can discord it.

Tamer Vet and Greater Heal Pet:
If pet is in range it will apply bandages and then cast a Greater heal on the pet. can bring your pet to full HP very fast.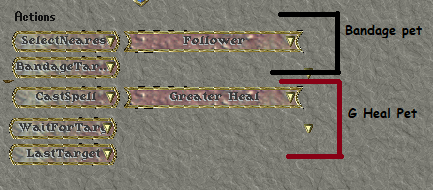 Here is the targeting choosing the wrong target. I am standing on 2 mobs, but it chose the one around the corner. I noticed I was just standing there, so I pushed the button again.
But as I said I have had just a few deaths from targeting not working, lots better than trying to click stuff.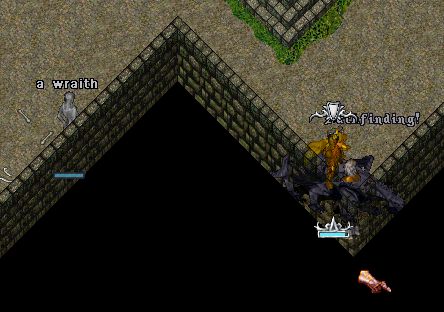 Credit to whoever came up with these Macros, it was not me. Thanks
Add your favorites.
Focus on what you can do, not what you can't.