Has anyone noticed this? On several shards, the egg vendor quest sound is CONSTANTLY playing...
<!–– 1941 ––>
username
<!–– closing ID=FDP or NOFDP 2001 ––>
Posts: 381
... yet no one is coming/going? Best case scenario you could only complete the quest 12 times before you'd have to go pick up 120 more eggs. Very noticeable on Atlantic trammel where it's now a ghost town (since it's moved to fel for the weekend) and there are several of the same players hidden 24/7 that never leave yet the quests keep being completed?
Have ToT's been this much of a disaster that now people are just getting free ingots?
Between botting the dungeon 24/7 and whatever this is, anyone still thinking "Account Bound" is a bad idea yet LOL?
Guess empty house plots with a dozen vendors selling ingots is just the new normal and completely legit gameplay. Just like the vendors that had hundreds of each Shadowguard artifacts... LEGITIMATE GAMEPLAY.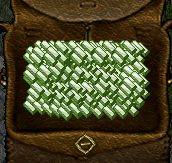 Make this your signature if you are tired of Vendor Search being broken, over 3 years and counting.
Vendor search rendered useless after Publish 106 – Forsaken Foes on August 14, 2019.