UO:EC - A small mod to make scavenging for eggs easier.
<!–– 1941 ––>

Arroth_Thaiel
<!–– closing ID=FDP or NOFDP 2001 ––>
Posts: 959
By now most EC users probably know to go into the Actions>Other and drag Switch Object Handle to a hotbar, then left-click on Switch Object Handle to set a filter, such as "curious". Left click on Switch Object Handle again and select Item Only and only object handles with curious in the name will appear on screen.
In addition to the above, you can run a Scavenger Agent to pick up eggs whenever you are close enough (2 tiles I believe) and the eggs' Object Handle appears on screen.
Since there are 5 styles of egg, with 56 colors for each style (data from uo-cah.com), you normally would have to add all 280 egg variants into the Scavenger Agent for it to pick up all eggs. Many EC players are probably just adding egg variants as they come across them, and that's fine. However, there is a simple way to make your life a bit easier.
First write a scavenger that has all 5 egg icon types (the hues are irrelevant, since that is what we will mod). The agent should look something like this: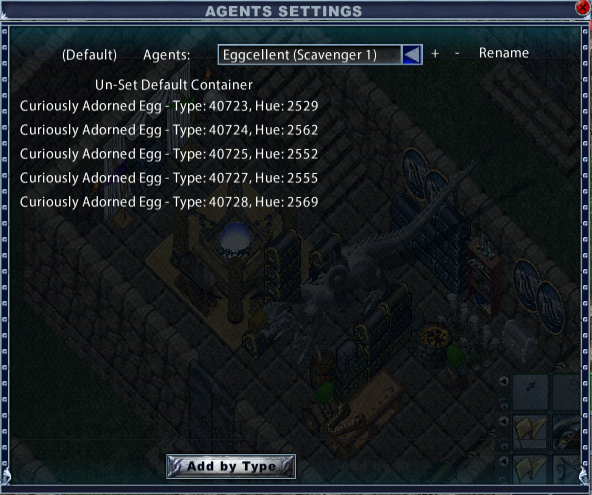 Next, open ObjectHandle.lua and find the line highlighted in the image below: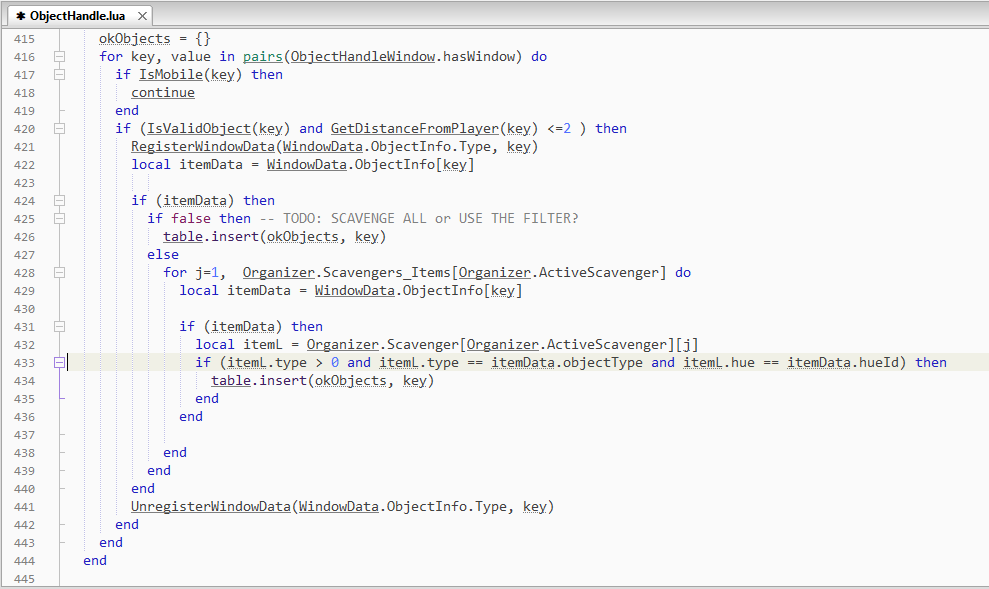 Remove "and itemL.hue == itemData.hueId" from the highlighted line, so that the line appears as in the image below.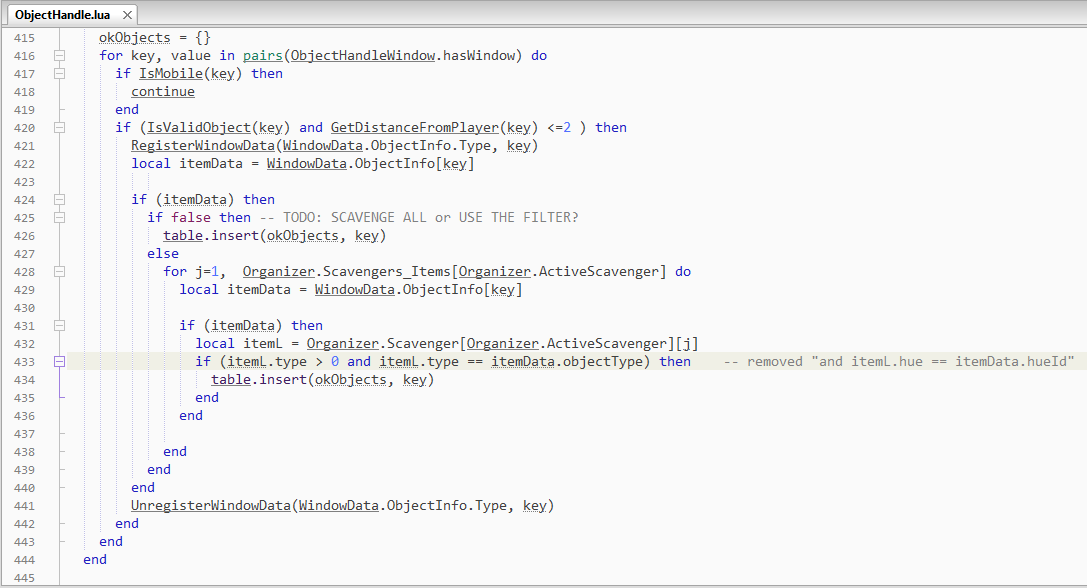 Save the file. Make sure your modified ObjectHandle.lua is in your custom UI directory and remember to select your custom UI from the UO Login Screen.
If done correctly, your modified Scavenger Agent will now pick up any of the 5 icon types of eggs, in any color.
Remember to add "and itemL.hue == itemData.hueId" back into the specified line of code to return the Scavenger Agent to normal functionality when you're done collecting eggs.
-Good luck!
-Arroth