Please Remove Outdated House Placement Rules
<!–– 1941 ––>

Lord_Gareth
<!–– closing ID=FDP or NOFDP 2001 ––>
Posts: 11
Please Remove The House Size Restriction on the Tokuno Islands

so I can build this awesome keep Please and Thank You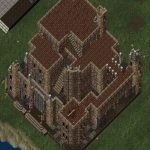 Oh!

And could you make those silly Dirt Patch, Skid Mark, whatchamathingys from the ants not block house placement?
Oh! Oh! Oh!

and could ya add some Classic foundations to the choice menu?

Pick me! Pick me!

Maybe make a totally new one too with Blood Dripping down the sides for the PvPers so it seems balanced....

Don't you roll your eyes at me! I already dropped a house on Mesanna's sister, you want to be next?


Tagged: