Moonglow Has An Elf! BOD Drop @ Noon PST!
<!–– 1941 ––>

AmberWitch
<!–– closing ID=FDP or NOFDP 2001 ––>
Posts: 482
Moonglow has an Elf! Noontime PST will be the Tree Ceremony. BOD donors Adriana, Balian, Blue Betty, Chimera, Daniel, Gumby, Hangnail, Hephasto, James and Pokey, if you are available at that time it would be an honor for you all to drop the bods to grow the tree and star.
The Rebel in Red Lady, Lady Angel, whom we all owe so much to will be the Guest of Honor. For those of you who are unaware, Lady Angel did pretty much ALL the large BODS for ALL the cities last year and many this year.
With deep gratitude for your kindness thank you ALL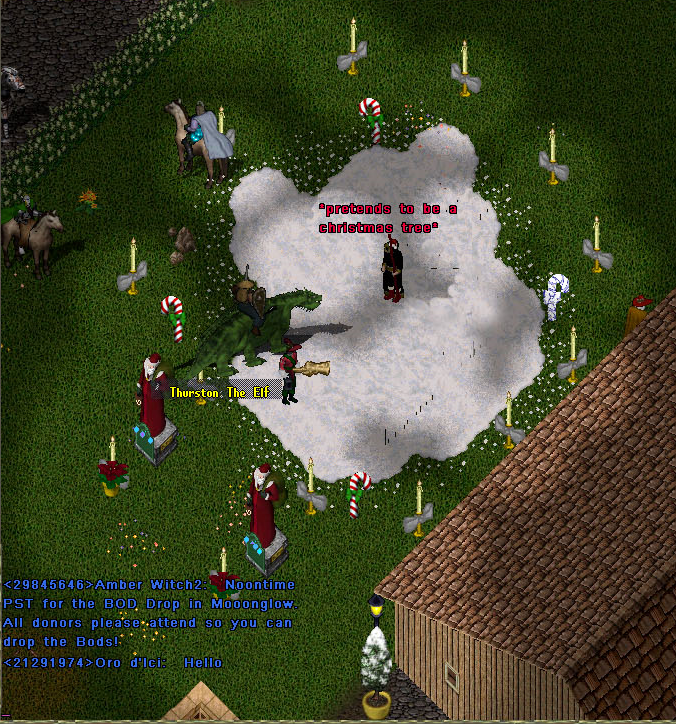 .