Auction safes broken for the owner
<!–– 1941 ––>

Auction safes are broken.

Bug

: The owner can't see who the winning bid name is.

Expected result

: Show the 'uncensored' name of the bidders.

What's happening

: The safe displays the same hidden information that is meant for non-owners.

Please fix, thanks!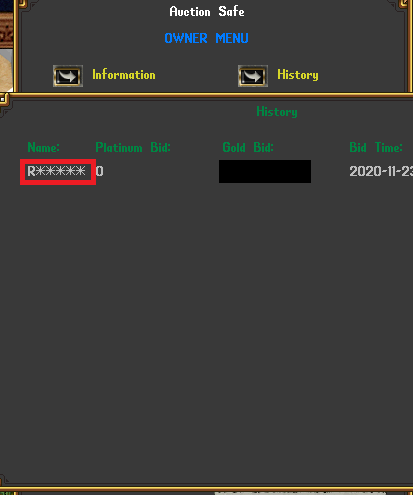 Make this your signature if you are tired of Vendor Search being broken, over 3 years and counting.
Vendor search rendered useless after Publish 106 – Forsaken Foes on August 14, 2019.