Tripping in Nostalgia
<!–– 1941 ––>
Kirthag
<!–– closing ID=FDP or NOFDP 2001 ––>
Posts: 541
I am leaving my home state of Hawaii - for good... taking only 3 suitcases and my laptop.
That means going through all my stuff, figuring out what to keep, what to purge.
My McFarlane UO figure set went to another collector (an avid UO player here in Hawaii) and I've prepaid my accounts for a while. My Hildebrandt special edition dragon sculpture is going to be shipped (is a sculpture based on the classic red dragon of UO, made and authenticated by the Hildebrandt brothers) as it is one of my most prized possessions.
Then I tackle the one place I dread... The Closet.
It is a closet full of my computer stuff; it is a LARGE closet. I sifted through tons of programming books, binders with programming notes, SyQuest, ZIP and JAZ discs (yes, they still exist), all sorts of DVDs, CDs, and tapes. Volumes of game guides (even had an Everquest guide in there). Swag from Blizzard, Lionhead, Square Enix... Yes, I am a geek.
Then - I find a box on the top shelf, shoved in the back - it is labeled "MY PRECIOUS!"
Within....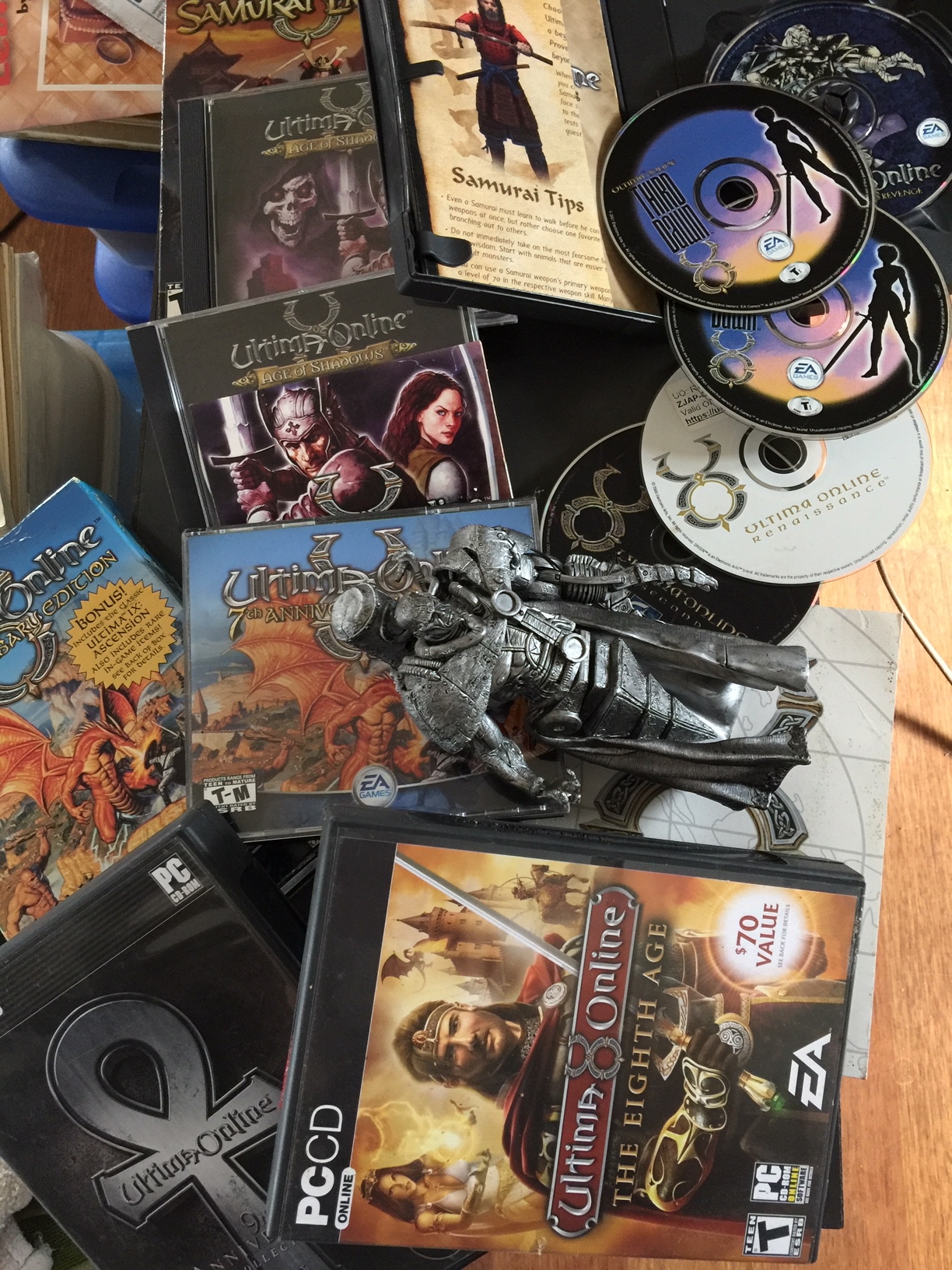 And there is more... but the bugs and silverfish had gotten to them. UGH!
There are several cloth maps, two UO mousepads, a few other figures (including some Ral Partha Pewter items), and then I find this in the bottom: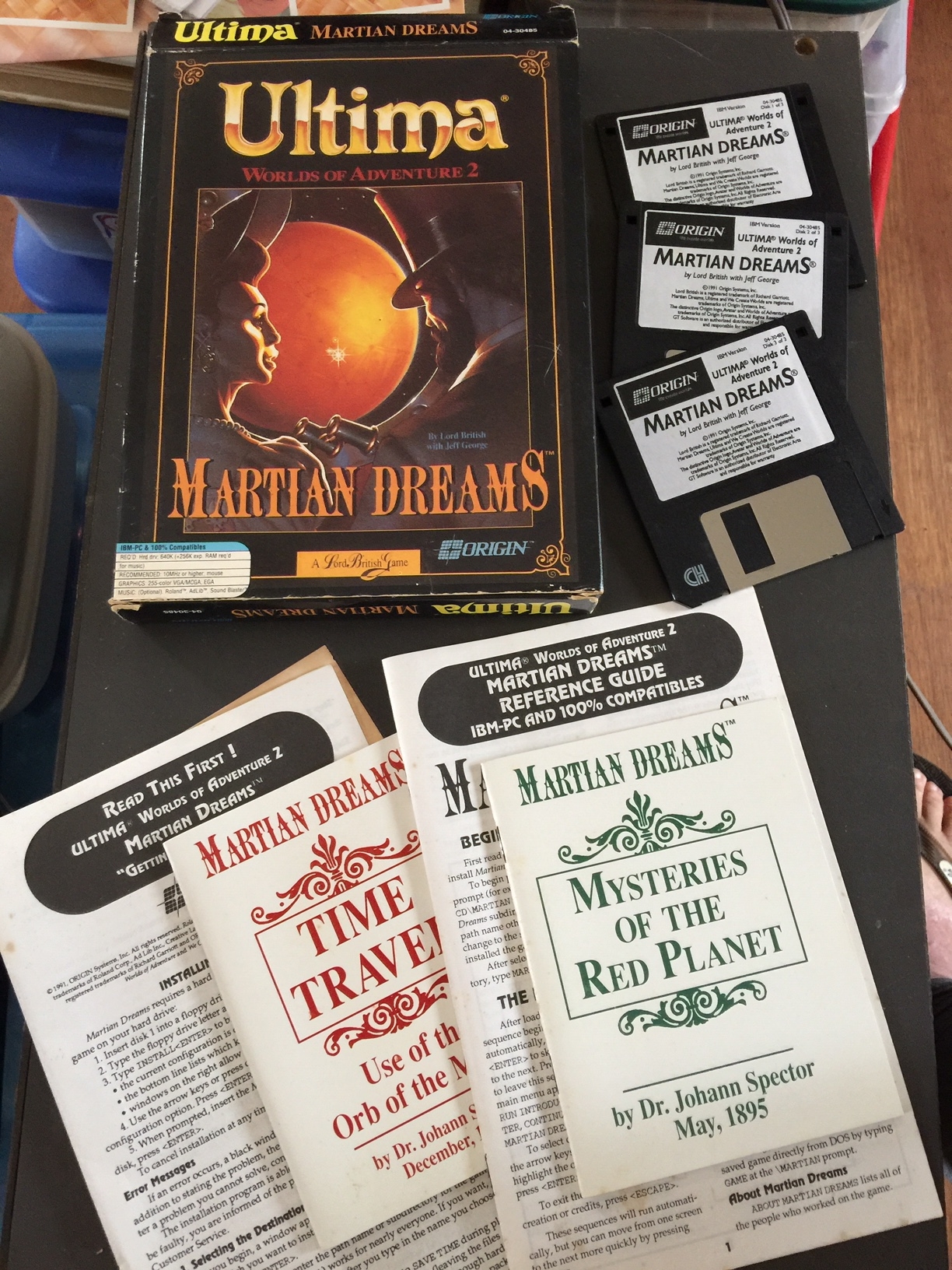 Mind blown. I totally forgot about this! I'm just like... wow.... omg.... I don't even have a way to load floppies anymore! Do they sell external floppy drives with USB connectivity so I can tweak out my laptop and once again play this game?!
I am hoping to find room in my suitcases for this... I could probably ship it - but then... well... I dunno. I made a commitment to myself to purge... but...
my preciousssssssss..
Anyway... what do YOU guys have in your closets?

Tagged: