Vesper Beach Collective
<!–– 1941 ––>

Greetings Legends!

Just wanted to share the Vesper Beach Collective house I've built. Inspired by the old school vendor malls from back in the day when there was no vendor search and you had to go visit people's houses and explore if you wanted to do a little shopping.

If you're new and looking for a shard, come on over to Legends. It's not Atlantic but I'll try to keep the collective stocked for you, no matter what your playstyle is. Leave a message on one of the boards if you really want me to stock anything in particular. I've only been back in the game for a year but I'm slowly remembering what people need. If you want to join the VBC just give a shout. No guild members yet but I'm happy to hunt with ya and do what I can to get ya started.

The herald will greet you at the front door and you can queue up some tunes on Dawn's music box to listen to while you shop. Inside the first floor is the crafter's workshop. Still under construction with a plan to add more power tools for the trades as I go. Public dye tubs out front (ask the gargoyle for some dye) as well as Captain Gwendolyn's black market and ship supplies if the high seas is your thing. Gargoyles are stationed at each floor's directory and have free gifts for any visitors while they shop. Inside you'll find stands for many of the crafting professions with BODs, supplies, and goods for purchase.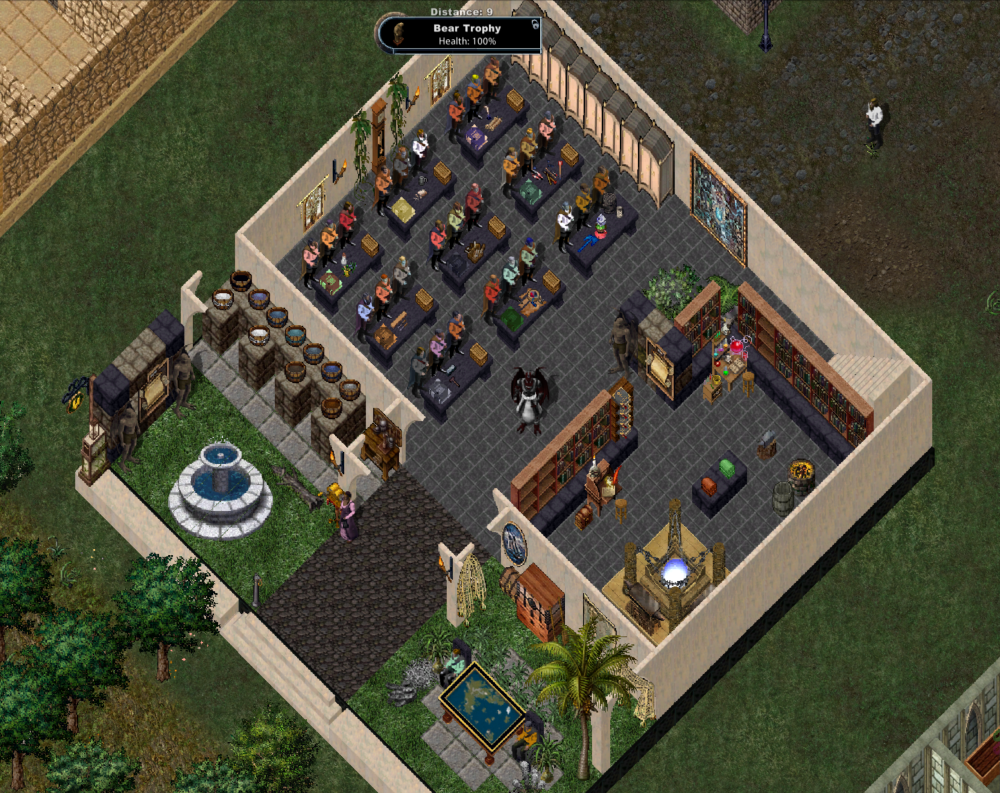 Head up to the second floor for the arena, the hardest thing for me to keep stocked. I've got a few vendors with starter gear for under 1 mil as well as stations for legendary loot and runic forged weapons and armor. There's a vendor for Jewelry as well as spellbooks and spellbook dyes for all you mages out there. On the balcony out front we've got all your scrolls on the left and an assortment on the right, from UO store items, Clean-up rewards, Level 5 T-maps, Armor Refinements and others. Practice your fighting skills up to 60 using the advanced training dummy.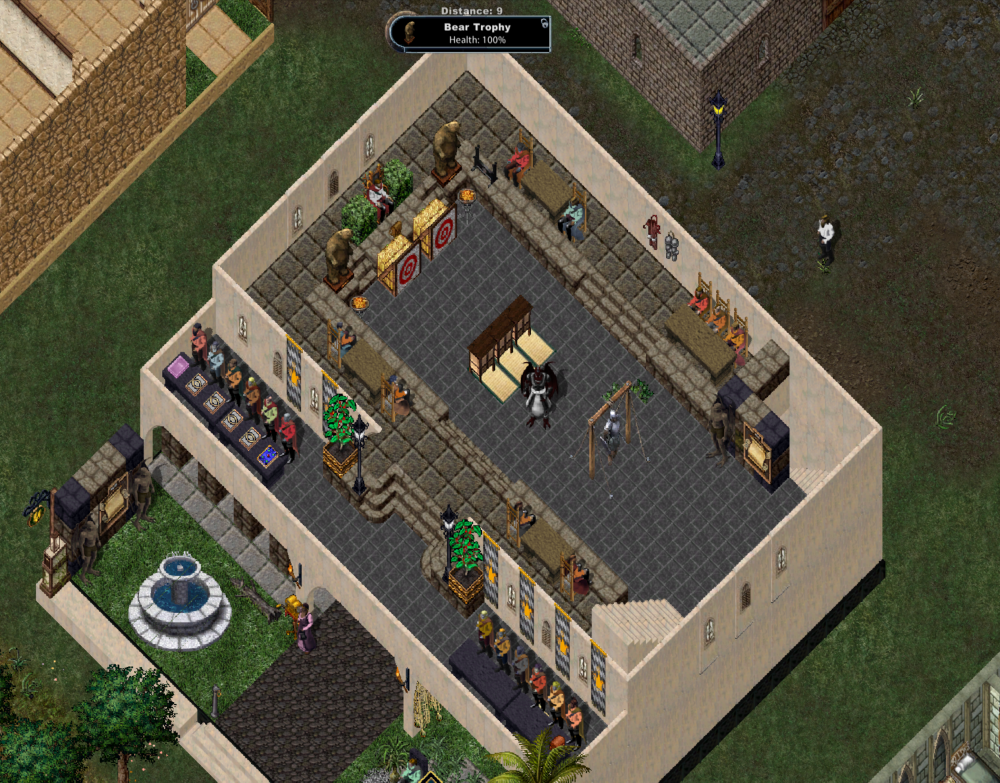 On the third floor is the guild hall, a conference room you can use anytime to plan your next adventure. The crystal ball and ankh will teleport you anywhere you need to go and if you've got a team of spell weavers, there's an arcane circle to focus up before you leave. The library and display cases will be finished soon to share some of the oddball things you might come across in your adventures.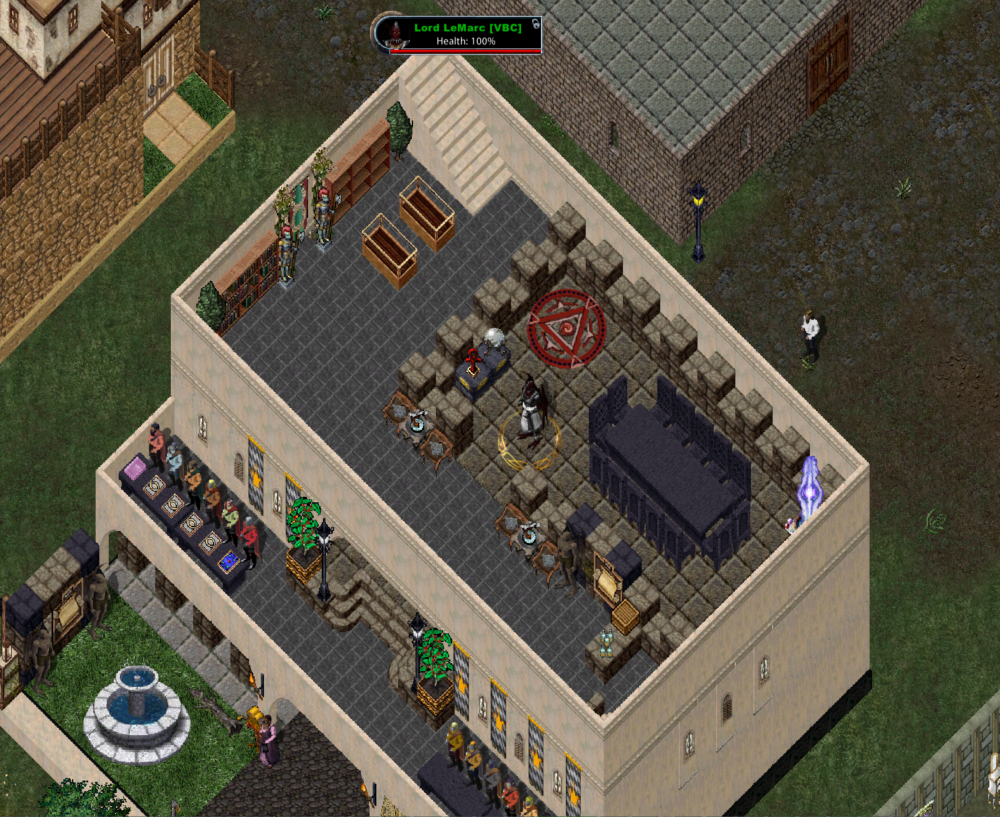 And finally, my favorite area of the collective, the rooftop marketplace. I've got spots for 12 vendor rentals so if you don't have enough for a house and vendors of your own, just leave a message on the board and you can pop a vendor on the roof to sell whatever you'd like. Contracts can be 1/2/3/4 weeks and it's totally free, just ask! You'll still need to pay for the vendor itself so let me know if you have questions about how it works. Don't forget to ask the guide for some of our VBC Reserve Merlot. Grab a snack from the bar and relax for a bit.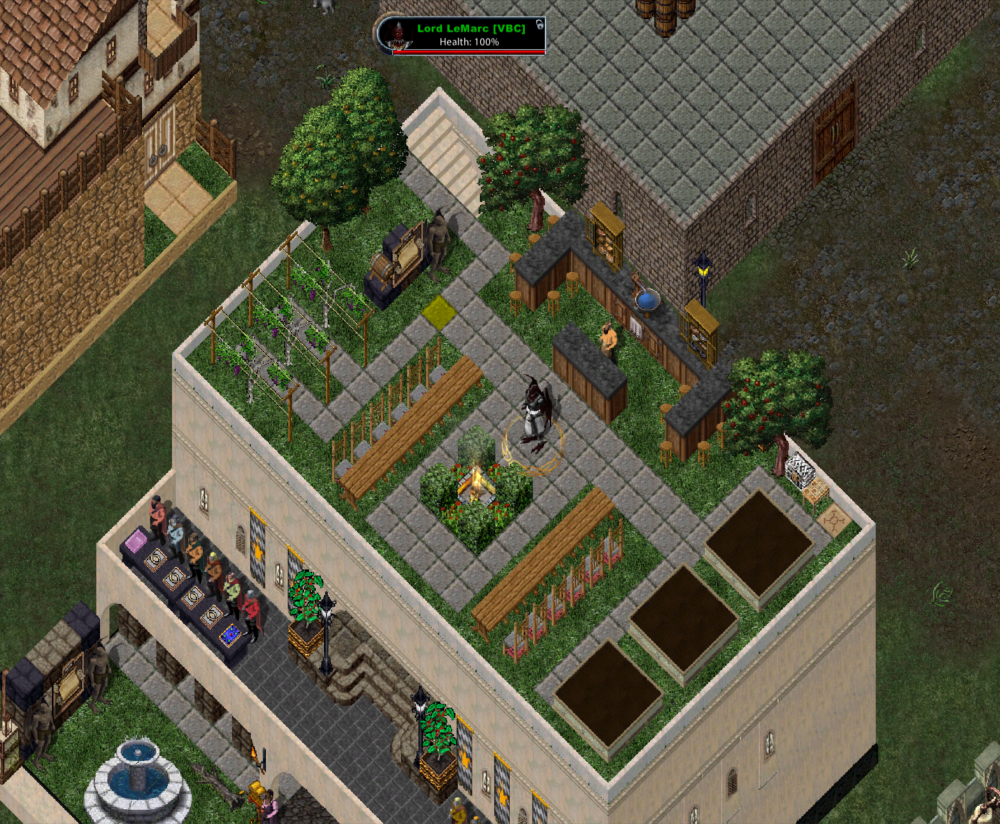 If you choose Vesper (my favorite city where my adventures in Ultima began some 25 years ago) you'll start right behind the Vesper Beach Collective marketplace... right here on the map.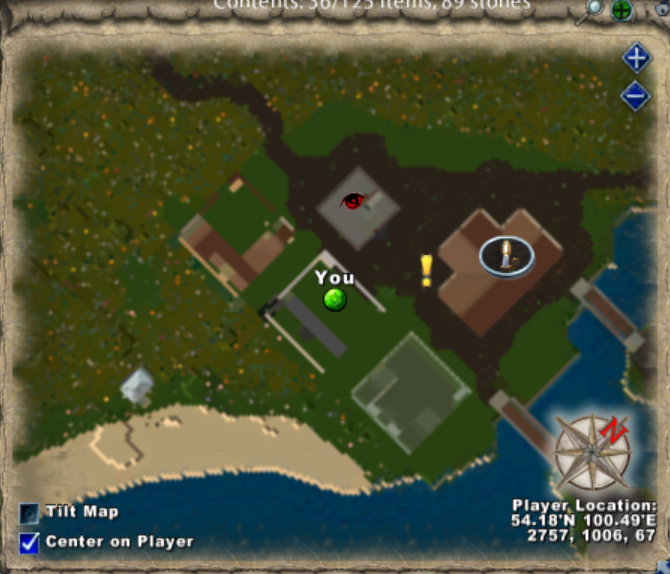 Hope to see you around and maybe even meet up for a hunt or two.
Cheers!
-Valeria, Scourge of the Unholy Terror
-Filch, Trap Specialist
-Gaspar, The Fixer
-Lemarc, Legendary Crafter
-Gwendolyn, Captain of the Schmigadoon
-Astrid, Naturalist and Tamer in Training
-The Stranger...
Tagged: