Newsletter #14
<!–– 1941 ––>
gay
<!–– closing ID=FDP or NOFDP 2001 ––>
Posts: 358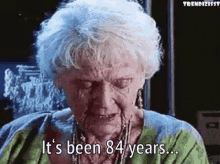 No but seriously, has it gone out? Did I miss it in my spam folder? It's been over four months since
#13
. We were told to sign up to the newsletter to stay up to date, and as someone who has actively supported and invested into this New Legacy project since it's inception (in the form of four monthly subscriptions) I don't feel very up to date with what's going on. Not sure about all of the other investors and supporters.
We're coming up on 2 years since the official public announcement of NL, and it was eight months before then that we were being teased with "something big".
But then again maybe it has gone out and I missed it.
v0v

Tagged: